WPC Technologies to Exhibit at WCS Biennial Show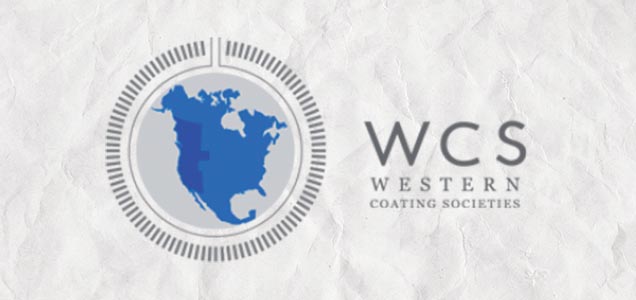 Unleashing the Future of Coatings with WPC Technology
Welcome to WPC Technologies, your gateway to innovative corrosion-inhibiting pigments and stain inhibitors. As a reputable American-owned manufacturer and developer, we take pride in leading the way towards sustainable and high-performance coatings. Join us at the prestigious 36th Biennial Western Coatings Symposium & Show, taking place at the renowned Paris Hotel & Convention Centre in Las Vegas, Nevada, from October 15th to 18th, 2023.
Introducing Hybricor™ 204 - The Epitome of Coating Excellence
At WPC Technologies, we understand that your coatings demand nothing less than perfection. That's why we present to you our flagship product, Hybricor™ 204. Crafted with cutting-edge technology, this corrosion-inhibiting masterpiece offers unparalleled protection and durability. Embrace the future of coatings with Hybricor™ 204.
Corrosion Inhibitor Pigments - Defenders of Durability
Protecting your coatings from the relentless grip of corrosion is our mission. WPC Technologies brings you a comprehensive range of Corrosion Inhibitor Pigments designed to safeguard your products from deterioration. Trust in our expertise to enhance the lifespan and reliability of your coatings.
Tannin Stain Blockers - Preserving Aesthetics, Perpetually
Unwanted stains can tarnish even the most exceptional coatings. With WPC's Tannin Stain Blockers, bid farewell to the worries of tannin-induced discolorations. Our advanced stain blockers will preserve the aesthetic brilliance of your coatings, leaving them visually stunning and stain-free.
Flash Corrosion Inhibitors - Empowering Protection, Instantly
Rapid protection against flash rust is crucial in the coatings industry. Experience the power of our Flash Corrosion Inhibitors, specially engineered to shield your products from the immediate threat of corrosion. Ensure your coatings remain pristine and resilient with our cutting-edge solutions.
---
Embrace Excellence with WPC Technologies
Visit our premium tabletop #324 at the 36th Biennial Western Coatings Symposium & Show, where our passionate team awaits to showcase our groundbreaking product lineup. Witness firsthand how our corrosion-inhibiting pigments and stain inhibitors are revolutionizing the coatings industry.
Don't miss the chance to connect with industry experts, learn from the best, and explore the future of coatings. For additional information about the show and to purchase passes, please visit the Western Coatings website!